reading/writing/loving is all the good stuff I've been engaging with over the past half-month.
---
Hellur! We're taking a breather from the How To Author Like a Strategist series, so if you're looking forward to Part III: Failing Swiftly, you'll get that next week, I promise! In the interim, here's another pack of awesome recs and updates to gorge yourself on.
---
quick updates! 📑
June and July have been rollercoasters. In the space of two months, I have:
had two Twitter threads go seriously viral, one of them cross-posted to Instagram, which led to—
received invitations to join projects which I can't talk about in detail (hint: something with Marvel, something with UNICEF/Geneva Institute, and something with Penguin Random House);

published The African Superhero and the Legacy of Captain Africa at Tor.com, which is a Very Big Deal for me cos I've been wanting to talk about this homegrown superhero I was raised on for ages.
There's been other stuff that's been outrageous too, like the sour end to ConZealand (during which I spoke on panels) by way of the Hugos and George R.R. Martin messing things up really badly. But we won't talk about those things because we're here for a good time, not a sad time.
watching 📺
Seriously, who are these people stuntin' on Double World? This film was fire to me!
Knock Down The House (Netflix Documentary): Whoa! I was blown away by this story of four of the many women who ran for US Congress in 2018, mostly spotlighting Alexandria Ocasio-Cortez. I've always been a fan of Ocasio-Cortez, but watching this documentary has increased my respect and admiration for her tenfold. The resilience, wit and focus that she had to pull to usurp the district incumbent was really a David versus Goliath moment. Every other spotlighted woman was unique and resilient in their own way too, each coming from nothing to challenge established politicians who'd been rigging the game for decades. (As of the time of writing this, two of these women mounted re-runs this year and finally won their dem slates—Cori Bush and Paula Jean Swearengin.) This doc also covered the grassroots organizations—often Black-led, unsurprisingly—that scouted and recruited these women and others to run. The US would never have these voices of the everyday people in politics if not for these organizations, which is why we have no choice but to stan. Go watch this thing, seriously.

Double World (Netflix Film): Whew, boy. I've always felt that epic fantasy based on ancient China is one of the biggest hallmarks of the subgenre, not The Shire or You Know Nothing Jon Snow, and Double World proves it. Wildass life-or-death gauntlet games? Check. Monster beasts with questionable CGI? Check. Dope fight scenes? Check. Revenge quests and reckoning with the past? Check. Like, literally every single fantasy thing you could think of was in this movie. I hear it's adapted from an online role-playing video game called Zhengtu, which explains why none of these elements felt forced to me. Den of Geek called it "Kung Fu Eye Candy for Pandemic Comfort Food" and that is exactly what it is: comfortable. If you, like me, love epic fantasy and also have no qualms watching a foreign-language film (and why should you?), then Double World is for you.

The Umbrella Academy (Netflix) S02: I never knew I could watch a grumpy old person putter about in a child's body for ten episodes (this is Five, if you didn't catch that) but I saw this season from start to finish, so apparently I can. As usual, Klaus and Five steal the show, with Diego and Ben coming in as close seconds. Allison is done dirty with a plot largely centred around a civil rights movement, and Vanya spends the first half of the season being sliced bread—unremarkable. The Handler returns and is as swaggerlicious as ever. Some new additions sparkle—I was particularly taken with Diego's love/hate interest, Lila, a quite complex and rememberable character. Again, the Hargreeves have to save the world from doom by preventing something—the assassination of J.F. Kennedy in 1963. Again, Vanya is somehow at the centre of it, whether by her own making or not. Though this season left a lot to be desired, it ended well enough for me to look forward to Season 3.
listening 🎧
Magic for Liars by Sarah Gailey (Scribd, Macmillan Audio): A murder mystery in a magical academy makes for an even more intriguing case when: (1) the private detective is a non-magical Jessica Jones with a sour attitude and a drinking problem; and (2) her estranged sister is a magical teacher at the school where it happened. Magic For Liars is for those who'd love to peek at the drama of magical school from an outsider's point-of-view, especially if you're down with turning a nose up at private school's uppity shenanigans. I found the voice of the lead, Ivy Gamble, to be compelling, though I thought a few others read like sliced bread next to her (lol, I'm on one with sliced bread today). Anyway, go give it a listen if you so desire.

Paramore: Every day is a good day for Paramore, even within a trashfire pandemic. I tend to go between phases that determine which Paramore songs I'm vibing at the moment. Currently vibing: Still Into You, Rose-Coloured Boy (you'll see why when The Nameless Republic #1 comes out), Proof, (One of Those) Crazy Girls and Forgiveness.
playing 🎮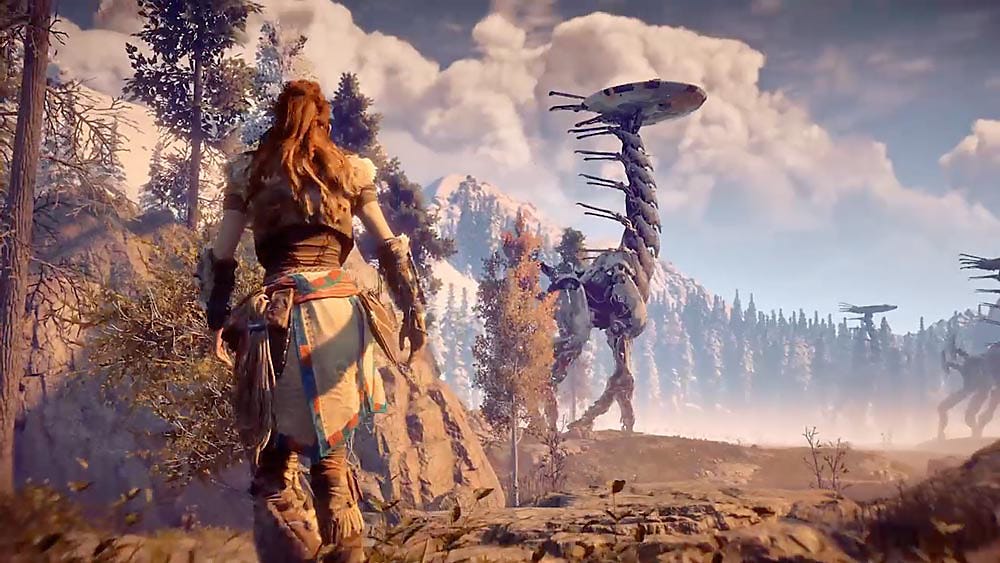 Horizon: Zero Dawn: Absolutely love the storytelling and graphics of this game. Characters are unique and superb, and the worldbuilding is *chef's kiss.* I don't even care that I keep dying, honestly. I just want to keep running around, no matter how many times I die (hint: it's a lot of times, and I'm playing on Normal! 😭)
writing ✍🏿
The cover art for The Nameless Republic Book #1 has come in and folks, when I tell you you're not ready!!! It's the best thing I've seen from fantasy in ages, and hopefully really soon, you'll get to see it too. Nivia (my editor at Orbit) and I are ***this*** close to tweaking the final bolts on the novel title, and I'm over here finessing line edits, so expect that to be concluded before the next reading/loving/writing *fingers crossed.*
In the meantime, I'm 50K into my YA novel side project. Don't ask me how it's going because I will cry, lol.
---
Have you read/watched/listened/loved any of the spotlighted above? What did you love/hate about them? What else are you doing/loving? Talk to me about them! 👇🏿
Suyi. ❤️